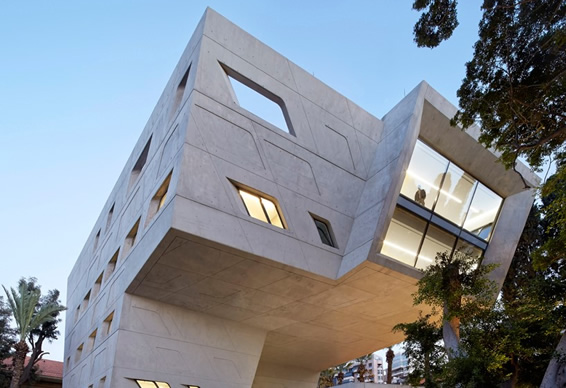 Issam Fares Institute
Issam Fares Institute for Public Policy and International Affairs
American University of Beirut
Zaha Hadid Architects

Year: 2014

The US$1 million Aga Khan Award for Architecture is considered to be one of the most important awards in the field and is awarded every three years to projects that "are judged to set new standards of excellence while addressing the needs of communities in which Muslims or Islamic heritage have a significant presence".
The Issam Fares Institute for Public Policy and International Affairs at the American University of Beirut was one of the 2016 winners.
The Issam Fares Institute was created by Zaha Hadid Architects and serves as an international think-tank for Middle Eastern affairs. Here's how it was described on the Aga Khan Award for Architecture:
The 3,000 square meter building is defined by the routes and connections within the university; the building emerges from the geometries of intersecting routes as a series of interlocking platforms and spaces for research and discourse. The massing and volume distribution fits very well with the topography, and the nearby Ficus and Cyprus trees are perfectly integrated with the project. The building's construction is a continuation of the 20th century Lebanese construction culture of working with fair-faced concrete.