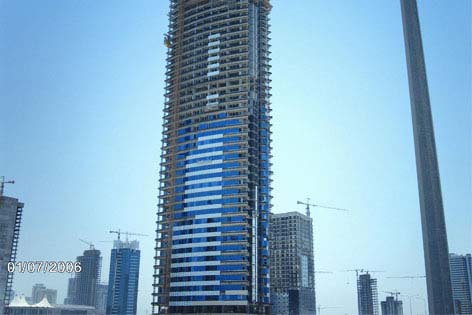 47 Floors West Bay Residential Tower Qatar
The tower consists of 44 regular floors and three special floors at the top.
The contract involved building two primary reinforced concrete cores and two secondary reinforced concrete cores; surrounding all the steel columns of the tower with reinforced concrete; providing and casting reinforced concrete on top of the metal decking (which constituted the skeleton of the horizontal slabs).
The workflow required
exceptional coordination
between the various tasks.
Once achieved, the tower was the highest in the west area of Doha. Its total built-up area
is 60,000 m2.