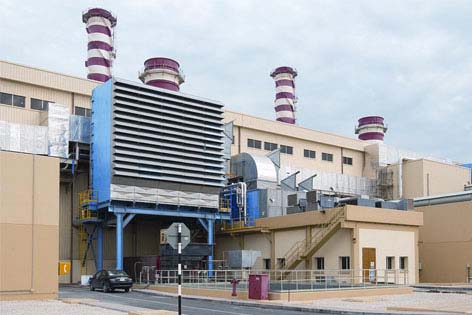 Ras Laffan HVAC for Power Plant
Conceived to meet the specified criteria under adverse temperature and humidity conditions during the summer season, the project consisted of designing, providing and installing an HVAC system in the Turbine Hall. It was executed on a sub-contract basis with Enelpower of Italy. Kettaneh Construction designed and provided an HVAC system with a total capacity of 5,600 Tons.
The entire work was executed in-house, including duct fabrication, installation and insulation.