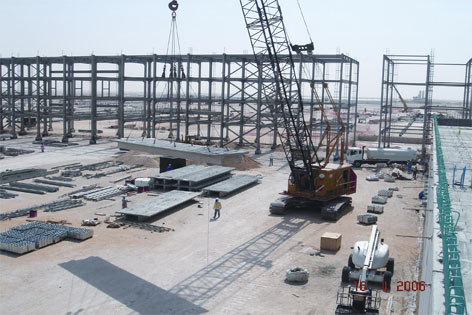 Direct Reduction Plant Project
Located at Jubail Industrial city, eastern region of Saudi Arabia, the project was executed in joint venture with Dywidag Saudi Arabia.
The scope of works included the following:
• civil and building works for the Direct Reduction Plant – Module E
• concrete foundations and buildings for a heating furnace, reformer, product bins, clarifier, main control building, substations and offices for operations and facilities.
The scope also included building up of a whole access system including: asphalt & concrete roads designed
for truck traffic, drainage system, sign boards, road connection within the new plant to existing adjacent roads.
The considerable high ground water level in the area compelled a major dewatering operation to allow for the construction of various foundations and structures.